AK Flipped Classroom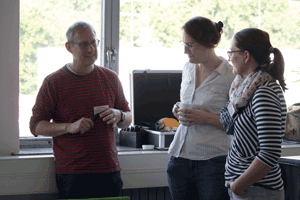 The usage of digital media has become more and more common in the everyday teaching of universities. In our opinion, one of the most exciting developments is the flipped classroom method. The actual content of the course is taught online via videos as well as additional elements such as quizzes or interactions.

In the presence time, the teaching content is discussed, deepened and practiced with tasks. The AK "Flipped Classroom" was initiated to bring together teachers who are interested in the methods or who are already using it. The AK primarily serves the exchange of experience and provides mutual insight into the method.