Cooperations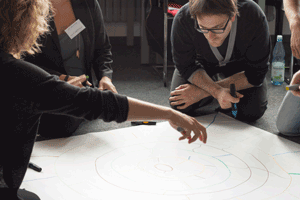 The Centre for Higher Education cooperates with numerous committees and departments of the University of Cologne. In addition, the ZHD is in international touch with centers of didactics, researchers and trainers. In particular, the conditions of good teaching at the different locations are analysed and examined with regard to a (cultural) cultural transferability or generalisation.
The ZHD also participates in the project PLAN - Professionalisation of Teaching in Academic Networks in the Development and Networking of Continuing Education Courses for Teachers at the University of Cologne (UzK). PLAN is formed by the participation of all faculties of the UzK, the Center for Teacher Education, the Prorectorate for Teaching and Studies, the ZHD and the Human Resource Development Science.
In the areas of diversity and inclusion, the ZHD is involved in the preparation of the Diversity Audit and the implementation of the Inclusion Action Plan. (For more information, please contact Eva-Maria Rottlaender.)
Other facilities the ZHD cooperated with are AMGC, GeDiM, GeStiK, Dept. 42, 43 and 23.