Individualised guidance of teachers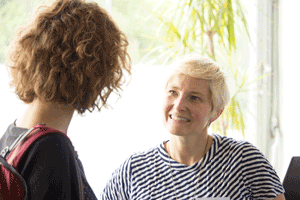 Do you have questions regarding your educational conception or are looking for feedback on your semester planning? Are you searching for methods you could use for more varied teaching? Have you experienced a challenging situation when teaching that you want to reflect by talking to an external person?
This is a small selection of questions and topics that could be the subject of the individualised guidance at the ZHD. If we have awaken your interest, please contact us via email or call one of our employees to arrange a personal consultation.

If you wish, the repeated claim of a consultation like that could be credited with up to 4 working units on the certificate programme.